hadiahnya ialah
Chomel Felt Alphabet (A to Z)
Chomel Fabric Alpahbet (A to Z)
Chomel Nursing Clip
Chomel Paci Clip
Chomel Burp Cloth
ok..dah drool tengok hadiah? bagus....hahahha
syarat-syarat giveaway



1. be a fan of kedaiChomel on facebook
2. dah jadi fan?ok bagus
letak banner kedaiChomel di sidebar blog anda (mesti ada blog),mana-mana satu pun boleh,letak satu aje..nak letak lebih terpulang,tiada efek pun ke atas permarkahan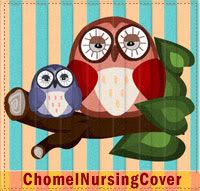 Copy & paste the below code to your blog/site.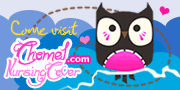 Copy & paste the below code to your blog/site.
3. dah letak banner?another task..ye lagi satu,selalu saya buat giveaway senang kacang pis je.kali ni mencabar sikit
buat blog entry title
" Chomel "
buat entry tentang hadiah apa yang korang nak
(refer list hadiah kat atas)
contoh korang nak sangat felt alphabet tu,jadi tulis entry kenapa korang nak felt alpahbet tu.
letak gambar hadiah sekali (
SATU gambar hadiah yg korang nak,bukan semua gambar
, kalau nak felt alphabet tu,letak gambar felt alphabet je,jangan la letak gambar kain nursing cover pule...)
gambar mesti gambar dari blog ini,copy paste je image kat atas tu
dah buat entry semua, comment disini dan tinggalkan parmalink entry blog/link entry ( korang klik pada entry korang,link tu korang copy dan paste pada comment box saya,sapa bagi link blog bukan link entry ,pernyertaan tak di kira)
dan bagi email address
4. hadiah ada 6, satu pemenang satu hadiah..jadi ada 6 hadiah aje.
5. pemenang akan dibagitau melalui email
, pemenang akan dipilih atas entry yang paling kreatif dan memika hati saya
6. giveaway end on 31st January 2010
(kalau tak ramai masuk,saya pendekkan tarikh ni)
7.
sebarang pertanyaan sila email saya di
stashowale at hotmail dot com
selamat mencuba :)
Chomel Nursing Cover
DSLR strap slipcover!RM15 only!